Visit Carbonite.com
About
Located in Boston, Massachusetts, carbonite has been in operation since 2005, offering cloud based storage solutions. Since their formation, Carbonite has backed up over one hundred billion files and recovered more than seven billion. The company's owner, David Friend, came up with the idea for Carbonite when his daughter lost six weeks of school work on her term paper.
Since then it has gone on to claim numerous accolades, including a top ten ranking in the New England 2010 Inc. 500 List of IT technologies. It was also named the 'Most Admired Start-up' by the Boston Business Journal.
Features
Continuous and automated backup
Restore wizard and recovery service
Accessibility from both mobile and desktop
Hard drive recovery service
External hard drive backup
Employee backup management service
Unlimited backup solutions
Great customer service options – email, live chat and phone
Space
The storage space offered by Carbonite is excellent with the Home and Home Office packages providing unlimited storage space. The small business packages begin with 250GB and 500GB of storage, which should be enough space for all their needs. For larger businesses there are server plans which provide a basic 500GB storage with the option of adding more space.
Security
Although Carbonite don't use the security of its service as a selling point, the encryption and security level is of the highest standard. The files feature Blowfish and Triple DES encryption for both the transfer and storage of files. Files are safe from third party surveillance due to the fact the user is the only one with the encryption key, allowing peace of mind for sensitive files.
The servers are monitored 24/7 and all data is redundantly stored in case of damage to the server location. An excellent safety feature provided by Carbonite is remote-wipe, which allows users to delete all backed up files if your computer is stolen.
Cost
There are three personal plans offered by Carbonite, each with its own unique features. The basic plan is available at $59.99 per year and allows automatic online storage of files on one PC with unlimited storage. The Plus plan adds the option of backing up an external hard drive and also a local backup of your operating system and applications for $99.99 per year. The Prime plan is $149.99 per year but has an option of your backup being shipped to you on a hard drive and is the most comprehensive home solution offered.
There are three business plans beginning at $269.99/year for the basic, $499.99/year for the Plus and $599.99/year for the Prime, with each package offering different features suited to small to medium sized businesses. The top range server plans begin at $799.99/year for the basic, $899.99/year for the Plus and $999.99/year for the Server bundle Pro, with each package customisable to suit your needs.
Support
The customer service offered by Carbonite is excellent and methods of communication are plentiful. You can use the free phone line, email support or live chat for direct support from a team member. Each member is well equipped with the knowledge to help you with any queries you may have.
Beyond the direct communication options there is a host of information on the website including a FAQ page and tutorials to help guide you through your first backup and make the most of the restore tools.
Pros and Cons
Pros:
Great level of customer service
All plans have unlimited storage
Automated backup ability
Cons:
No Windows Phone app as yet
Visit Carbonite.com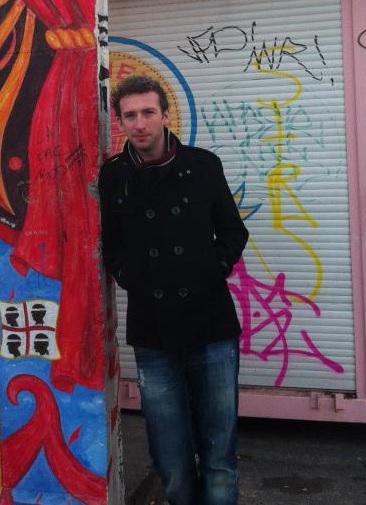 Shéa Robinson
Shéa is a sports, travel and gaming enthusiast. Originally from Dublin, Ireland he studied computer science in Portobello College before travelling the world. He currently resides in Manchester, UK where he is a stone's throw away from Old Trafford and his beloved Manchester United. He writes for several sport, travel, and tech blogs, sharing opinion and passion through his writing.