Visit CrashPlan.com
About
CrashPlan was founded in 2001 by Software Company, Code 42, as a safe and secure way to backup both onsite and online systems. The company uses a whopping eight data centre locations worldwide, making the process of backing up and storing important business files and information a smooth, quick process.
The service is packed full of features and uses top-notch security to ensure maximum protection for all your important and sensitive files. They are also one of the few companies who offer unlimited storage capacity on all their plans, so no matter which plan is chosen there is no need to pick and choose which files need to be backed up.
Features
User-friendly interface
Free mobile apps on iOS, Windows and Android
Easy access to files from any computer with an internet connection
448-bit security used in all plan editions
Automatic updates allowing software to always be up-to-date
No file size limitations
Customisable backup frequency – from one minute to one day
Great customer service experience
Space
CrashPlan offers unlimited storage space from one personal PC to 20 PC's and beyond. This range is superb and can meet the needs of virtually any customer. Customers can upload any files from office documents to music and videos without needing to concern themselves with the amount of storage space available.
Another great feature of the storage space provided by CrashPlan is that if a file has been edited, the system will upload that new file while keeping a copy of the old version for the lifetime of your account. This doesn't affect your storage space capacity as the service is offered for an unlimited amount of space.
Security
The encryption process is the highlight of CrashPlan's security features. It uses the most secure encryption available – a 448-bit encryption. The service not only encrypts your files before transfer but also during storage with a 128-bit secure transfer connection to protect files while travelling through cyber space. The account holder is in sole control of the encryption key, which can be customised or randomly generated.
The backup centres are owned and maintained by CrashPlan, all with backup power, climate control and 24/7 monitoring by the staff. Unfortunately, CrashPlan do not use redundant storage which would save the files to more than one physical unit, however, the security in general is excellent.
Cost
There are a fantastic variety of plans at prices to suit all needs. The individual plan offers unlimited GB for one computer and can be purchased monthly, yearly, for 2 years or for 4 years with discounts offered the longer you commit. Prices for the individual plan start at $5.99/month and are discounted to $3.96/month on the 4 year plan. The family plan provides unlimited storage for 2-10 computers with prices beginning at $13.99/month and becoming discounted to only $8.96/month with a 4 year commitment.
For small to medium businesses, the Business plan is certainly the best option. This plan can be purchased, starting at an incredible $10/month. Other options can be purchased also such as seeded backup for a one-off price of $124.99 and restore-to-door for $164.99
Support
There is always plenty of support on hand to compliment the CrashPlan service. The website has a huge knowledge database which has been indexed, making it easy to search for answers. There is also a step-by-step 'how to' section and troubleshooting advice. If you are unable to find the answer to your query in these extensive sections, the site has live chat, telephone and email support.
Pros and Cons
Pros:
Unlimited storage for complete computer backup
448-bit encryption
Live chat support with friendly staff

Cons:

No file sharing option
Visit CrashPlan.com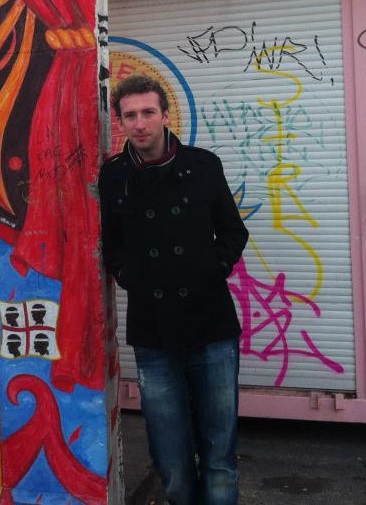 Shéa Robinson
Shéa is a sports, travel and tech enthusiast. Originally from Dublin, Ireland he has travelled the world and currently resides in Manchester, UK where he is a stone's throw away from Old Trafford and his beloved Manchester United. He currently writes for several sports and travel blogs, sharing opinion and passion through his writing. His favourite countries are Vietnam and Germany and he enjoys experiencing all forms of travel from budget to luxury.