Visit SugarSync.com
About
SugarSync was launched in 2008 and has since gained millions of users worldwide. They partner brands such as BestBuy, SanDisk, France Telecom-Orange and Korea Telecom. The cloud storage service provided offers all the features associated with most cloud providers, however, the price tag is much lower than most of its competitors. With excellent security, space, and support, SugarSync is certainly an excellent option for cloud storage.
Features
Website is compatible with any smartphone
Can be used on multiple computers and devices
Easy to share files
Option to limit access to certain files
Automated backup of data
All files are encrypted to a high level
Data is also redundantly stored
30 day free trial available
Special discounted rates for annual services
Space
The service provided by SugarSync automatically saves all you data from your computer, however, there is a file size limit of 300MB. This can be a little aggravating when trying to back up large movie files or other large data files. The personal plans provide storage up to 250GB with five previous versions of any file automatically stored. The free trial provides 30GB of cloud storage which is a great way to figure out exactly how much space you may need before committing to a paid plan.
Security
The encryption used by SugarSync mirrors that of many financial institutions with a 256-bit encryption. This encryption is applied to your files before the transfer and during the time they are stored on the servers. The files are also protected when downloaded or shared online.
SugarSync doesn't run its own servers, instead relying on the Amazon S3 servers which are one of the most secure in the world. They also use geo-redundant storage to save you data on several locations to ensure your files are safe in the event of any physical damage to the servers. You are not provided with an encryption key, instead this is stored in a separate place to your data.
Cost
There are a host of plans available to suit any possible needs and each comes with a 30 day free trial. The basic plan comes with 60GB of cloud storage and at a cost of $7.49/month with a discounted yearly option of $74.99/year. There are two more individual plans, one with 100GB costing $9.99/month or $99.99/year and an option with 250GB of storage costing $24.99/month or $249.99/year.
There are also two business plans, the first of which is created for one to three users, has 1000GB of cloud storage and a host of added extras for $55/month or $550/year. The second business plan is a custom built plan for three or more users and can be tailored specifically to your needs. The cost of this plan is dependent on the number of users and storage required and needs to be discussed with the friendly team for a quote.
Support
The support provided by SugarSync is simply superb. The website provides a huge amount of material to help you get started and walks new customers through the process of backing up their data in a simple and concise step-by-step manner. There are also forums where you can discuss matters with other users of the service. If you wish to talk to a member of staff there are live chat, email, web form, and telephone options with response time extremely quick.
Pros and Cons
Pros:
Excellent customer care
Very easy to use the service
Free 30 day trial
Mobile compatible
Cons:
No unlimited individual plans
Visit SugarSync.com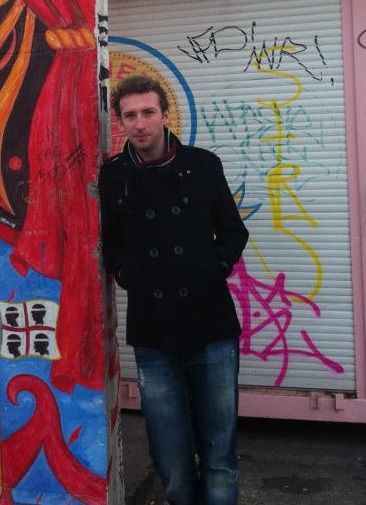 Shéa Robinson
Shéa is a sports, travel and tech enthusiast. Originally from Dublin, Ireland he has travelled the world and currently resides in Manchester, UK where he is a stone's throw away from Old Trafford and his beloved Manchester United. He currently writes for several sports and travel blogs, sharing opinion and passion through his writing. His favourite countries are Vietnam and Germany and he enjoys experiencing all forms of travel from budget to luxury.